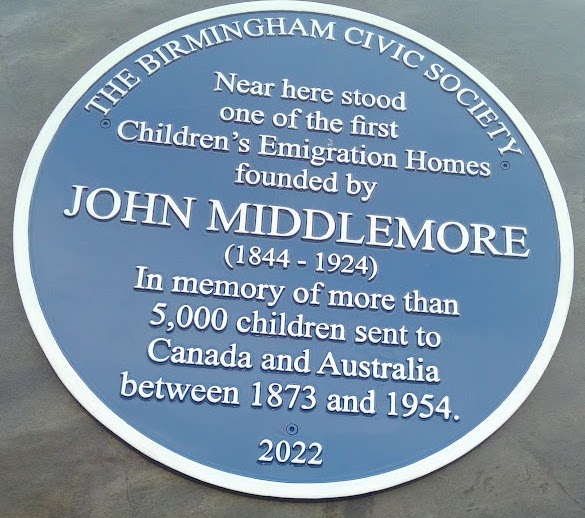 2022 marks the 150th anniversary of the opening of the Children's Emigration Homes in St Lukes Road, Highgate. Founded by John Middlemore, the Homes emigrated over 5000 children, chiefly to Canada but also Australia, between the years 1873 and 1954. The children were from desperate families who consented to their emigration as they saw it as an opportunity for a better life for them.
The original buildings were demolished in 2018 and the area has now been developed by Barratts the builders for housing. The plaque is surrounded by maple trees as a homage to Canada.
The plaque will stand as an enduring reminder of this extraordinary Commonwealth connection which is also a significant part of Birmingham's heritage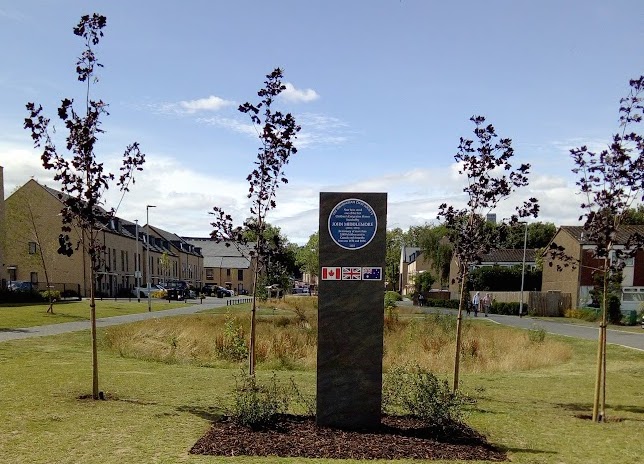 The Unveiling Launch was a glittering occasion, attended by The Lord Mayor, Birmingham Civic Society representatives, relatives of children who were emigrated and Patricia Roberts -Pichette , the leading authority on the Homes, who flew in specially from Canada for the event.